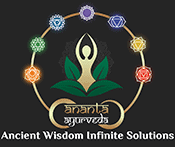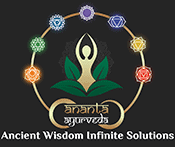 Therapies
Ayurvedic Beauty Therapies
Hair and Scalp Treatment
When we talk of beauty, we cannot fail to take into account hair as part of overall appearance. Thick, lustrous hair has always drawn appearance and keshini is an Ayurvedic hair care treatment that gives you glossy and strong hair. It includes moisturizing and massaging the scalp with herbal oils or juices, which nourishes the hair roots and promotes hair growth. Ayurvedic hair treatments have many herbs that can be use to clean your scalp and eliminate dandruff problems. Herbs, in addition to their antifungal and antibacterial properties, promote hair development. Also can help enhance your hair texture.
Treatment Duration
| | |
| --- | --- |
| Kesh Shringar/ Herbal Hair Mask | 45 mins - £45 |
| Head wash with Herbal water | 25 mins - £20 |
| Hair Fumigation | 20 mins- £15 |
| Full Package | 90 mins - £80 |
Face Treatment
Ayurveda offers some special beauty treatments and Ayurvedic facial is an important therapy. It uses special oils or cream to form a natural facelift massage. Ayurvedic facial can also be performed using some special herbs that show anti-aging properties leading to the wrinkle-free skin.
Ayurveda takes a holistic approach and believes that no amount of make up can bring beauty if you're not healthy from within. But if you take care of yourself inside out and follow the practices mentioned above, you'll enjoy skin so beautiful that you won't need make up to draw attention to yourself.
Treatment Duration
| | |
| --- | --- |
| Mukhya Soundrya (Ayurvedic Facial) | 60 min - £50 |
Hand & Feet Treatment
The hands and feet get tired very easily because they are used most of the time for doing your job. The hands are in contact with chemicals, detergents and various forms of dirt that damage the skin and cause premature ageing. The feet become tired easily compared with the other parts of the body. we often forget to give rest for these parts. For this we will select the appropriate herbs after analyzing the aggravated dosha in these areas.
This treatment will include soaking in herbal water to cure the deseases of nails, scrubbing to cleanse the deeper tissues, massage with medicated oil to improves the circulation, herbal mask to tightining the skin, toning and moisturising to cure the dryness, stiffness, cracking of the heel and palm, burning sensation etc .
Treatment Duration
| | |
| --- | --- |
| Hand Treatment (cover albow to hand) | 60 mins- £70 |
| Feet Treatment (Cover knee to feet) | 60 mins - £70 |
| Combined Package | 90 min - £100 |
Body Treatment
Ayurveda and exfoliation are extremely well acquainted, with body exfoliation in particular forming an integral part of this ancient health and well-being system. With Ayurveda being very much a lifestyle, body scrubbing not only benefits the exterior of the skin, but the benefits for both the internal body as well as the mind are significant. Full body treatment will be combination of full body (no head and face including) scrubbing with herbal powders and polishing
Treatment Duration
| | |
| --- | --- |
| Body Scrub & Polishing | 90 mins - £85 |